x. The days have been bright & sunny, eating safeway sushi at Kody's dining table, while the wind blew in through the screen door, and feeding his dog rice & seaweed. I've been exercising, taking walks, taking photographs of flowers & strange places, my smile, my cheeky chipmunk smile, his green lake water eyes.
x. At the supermarket we bought a cap gun, for
wild west day
;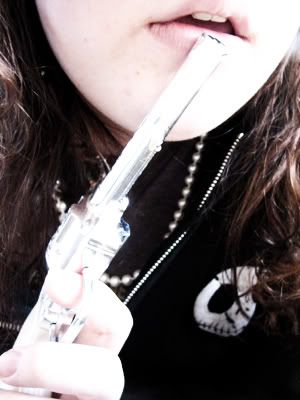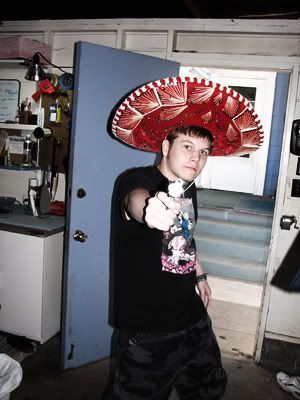 x. kody took the safety cap off it. it was ugly and orange.
Yes he has quite a smashing sombrero & yes a sombrero has nothing really to do with wild west day, i suppose. But that's besides the point.
I had way too much fun pointing the gun around shouting "bang bang!"
x. I am reading children's books & white oleander again for the millionth time, and writing letters.
Want one?
x. life is fucking beautiful.